THE EXPEDITION DIARY:
Media partners:
National Geographic Traveler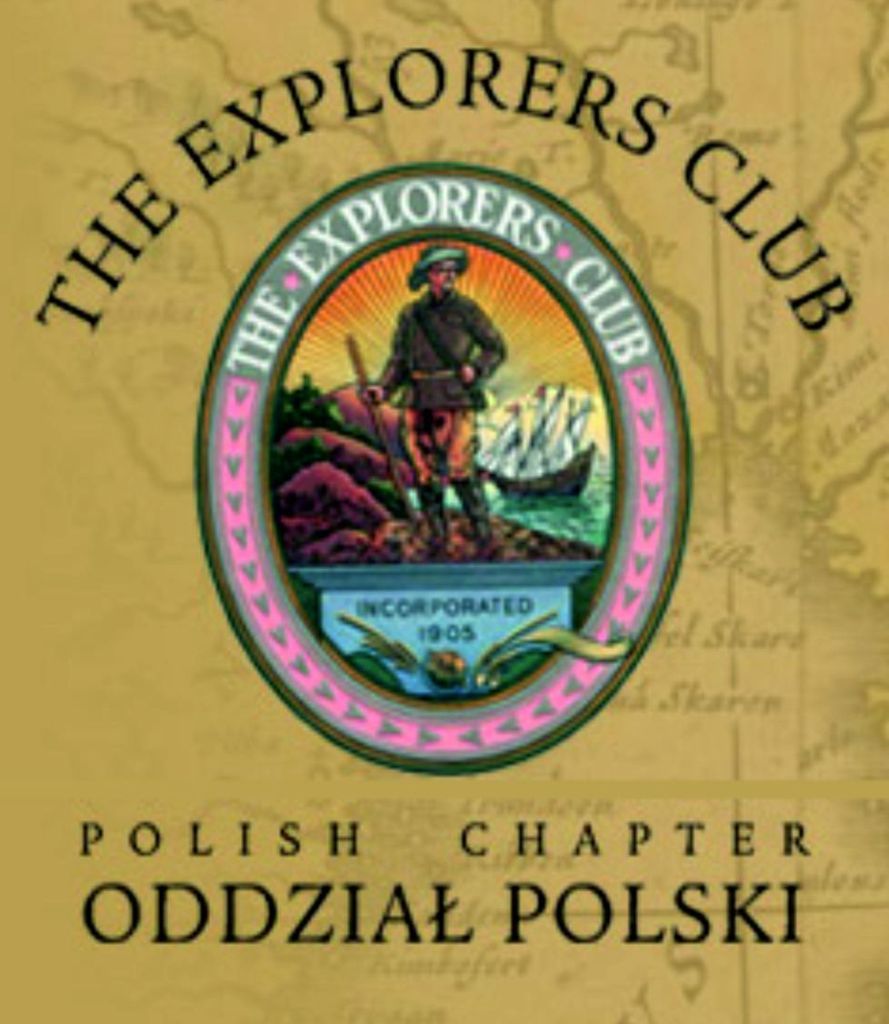 The Explorers Club
www.wspinanie.pl , www.goryonline.com
Grant Sponsor:
Polish Alpine Association
Major Sponsor:
CAN Offshore Ltd
Gear Sponsors:
Zamberlan
Grivel

Goal Zero
Support: Timex, Monkey's Grip, Petzl, MSR, Black Diamond, Edelrid, Hi Mountain, Uvex, Lyofood, Atest, EPA, Olympus, Fish Products.
Special thanks: Adam Miller (you rock!!!), Pete MacPherson (Macpherson Mountaineering Shop), Mike "Twid" Turner, Bjarte Bo, Maciek Ciesielski, Doug "Ottawa Doug" Pratt-Johnson, Mark Synnott, Artur Paszczak.
We support The Fulfilled Dreams Foundation. Please donate:
Please donate here. Thank you.
Expedition members: Marcin "Yeti" Tomaszewski (www.geronimo.civ.pl) and Marek "Regan" Raganowicz.
The Expedition diary:
May 2012
09.05.2012 Wednesday . The breakfast is the last meal. No more food in a bag. Some hunters share with us a stew and bread. Thanks guys, we will never forget it. In a few hours Denis (our guide) took us on a scooter to Clyde River. He had some homemade bread too. Many thanks, Denis. After 6 hours of shocks on sleds we reach the place from where we left. We can fulfill our simple dreams - shower, food, bed...
08.05.2012 Tuesday. Descending, lowering haulbags and climbing down to the fiord. At about 22:00 we arrive at the BC tent. We are exhausted and happy...
07.05.2012 Monday Day 24 (w.35Y-36Y-37Y). After the daily jugging up and a few hours of climbing, I hear Yeti's voice - Regan, I'm on the top!!!. The top is not exciting - flat and we can not see anything because of fog, but we are happy...
06.05.2012 Sunday Day 23(w.33Y-34Y). One traverse and one vertical pitch. The top is very close...
05.05.2012 Saturday Day 22(30R, 31R-32Y). We come to a place where all three lines on the wall almost crossing one each other in the one place.

04.05.2012 Friday Day 21(w.28Y-29Y). On the first pitch, Yeti dropped 3 big blocks, and another one bypassed drilling three rivets...The second pitch was the one of the most beautiful on the route...
03.05.2012 Thursday DAY 20. Hauling up to Camp IV. Windy day.

02.05.2012 Wednesday DAY 19(p.27R). Snow, wind and mad spindrift. We climb up and reach the place for our Camp IV. Another little victory!

01.05.2012 Tuesday Day 18(p.25Y-26Y). Since yesterday is cold and snowing. A hard time, but two pitches thicked off...
April 2012
30.04.2012 Monday DAY 17 (p.23R-24Y). Two beautiful pitches - A4 and A1. We enjoy the day, the climbing, the wall and mother nature. From the base of the wall, we hear some voices calling us. Some hunters passed the fiord. Because of a fog, we can not see anybody shouting back to the deep void...

29/04/2012 Sunday DAY 16. We eat, and drink, and send text with information about the progress in climbing. That day we realize that on one hand, we've done 2/3 walls, on the other hand above us is about 15 pitches of a steep wall. It is beautiful weather, so I love the views of the surrounding peaks. Nothing but a climb...

28.04.2012 Saturday DAY 15. Hauling. 21 hours day pulled out of us all strength. We went to sleep at 3 am and decided to take a next day off.
27.04.2012 Friday DAY 14 (p.20Y-21Y-22Y). Two pitches - A1/M6 and A1/M5 and snow on the ridge leading to the Headwall.
26.04.2012 Thursday DAY 13(p.18Y-19Y). Yeti climbs over the edge and came into The Fridge - a land of extraordinary cold. Yeti leads extract M7, Bravo!!!

25.04.2012 Wednesday DAY 12(p.16R-17Y). 10 rivets drilled in super rotten overhang section on the end of The Boomerang section.
24.04.2012 Tuesday DAY 11 (p.15R). Short pitch in rotten rock A3 +. Cold in The Boomerang crack.
23.04.2012 Monday DAY 10 (p.13Y-14Y). Since yesterday, we have sunny weather again, but also...very cold. Morning, Yeti notes whitening toes. He lost feeling in both feet. Warming up, and after the fingers returned to normal, we are back in work. We finish the day at 20:00.
22.04.2012 Sunday DAY 9 (p.11R-12R). A loose rock section. The first pitch I called Stone Birds, because I threw over my shoulders a lot of loose stones. Aiding almost only on Polish and BD beaks. I tried to hammer some knifes but I fell off. Beaks work the best. Fortunately, we have 60 Polish and about 20 BD...
21.04.2012 Saturday DAY 8. Hauling day, bad hauling day. We reached the P.10 with all haulbags, we set the portaledge and we fell asleep...
20.04.2012 Friday DAY 7 (p.9Y-10Y). Pitches 9 (M6/A1) and 10 (M6/A1). Clouds, spindrift and loose rock. In the last two days, in total, we had four rope cuts...On the P.10, we found a nice ledge for the Camp II. There is enough snow for a water and enough space for a portaledge and haulbags.
19.04.2012 Thursday DAY 6 (p.8R). A falling stone cut a dynamic rope. We had to short the rope and twice lead a one pitch (Nr 8).
18.04.2012 Wednesday DAY 5. Snowing. A loose, scary snow on the approach of the wall. Carrying heavy bags and hauling. Dreadful weather. The first night on the wall is like detachment from reality and surfing in a dream world...
17.04.2012 Tuesday DAY 4. The rest day. We do some photos, walk, and get ready for tomorrow haul. In the evening the snow began to fall...
16.04.2012 Monday DAY 3 (p.6Y-7Y). Martin did do a beautiful winter mixt pitch (M7 +), and then A3/M7. It was a busy day, so tomorrow we are going to take a rest before the final blast...
15.04.2012 Sunday DAY 2 (p.4Y-5Y). Another two pitches A2/M5 and M3. Minus 15 degrees, when the wind blows, it is hard to withstand in spindrift. A night in the BC...
14.04.2012 Saturday DAY 1 (p.1Y-2Y-3Y). We climbed first 3 pitches(M5/M6). The thermometer shows minus 10, but we feel that it is at least 10 degrees colder...
13.04.2012 Friday Esa and Denis - our guides - came by skidoo. Finaly we got to the Sam Ford Fiord, after five hours of a ride and fighting with the cold. The wall is huge and steep. We pitch a tent and organize our base camp.
12.04.2012 Thursday. Taking pictures in the town, going to the local store watching prices like in some boutique in Beverly Hills, packing bags and preparing tomorrow's ride to the wall.
11.04.2012 Wednesday We get up at 6:00 morning. Doug drop us off to the airport. Because of the food shoping, we have another two bags for check-in, but so nice lady surprised us - we paid less than from Europe. We shaked hands with Doug and in a few hours we landed in Iqaluit. The next flight was delayed by 2 hours, but finally we got to the small plane, which landed in Clyde River. At the airport we met Levi - our outfitter. He drove to the town, and there we pitch our tent. Early, completely pro forma, he asked whether we want to stay in the only hotel in Clyde River. We thanked politely, because the price per night is $ 250 per person (without breakfast)! It was cold. The thermometer showed minus 25 degrees, so we were slightly shocked, and at night we woke up warming the feet...
10.04.2012 Tuesday. Check-in at the airport can be exciting game if you have limited budget and more than 100 kg of luggage. Do you think, that 50kg of carry-on luggage is to much??? No:) Well, the budget constraints forced us to take some drastic action ... No doubt, we both look different than the other passengers :)

Nobody else but Yesemite soloist - Ottawa Doug was waiting for us at the airport in Ottawa. We spent a night at his home, drove to the shop, met his family and fried -Denis. It was not something that anybody can forget - warmth, hospitality, friendship... Thank you.
06.04.2012 Friday Thank you! On behalf of Martin and me I would like to thank everyone, who helped us to organize an expedition. Behind the name of each of the companies and brands are people who make decisions and we just direct to them our gratitude. During struggling with organizational barriers, we met many people who simply wanted to help on its abilities and is also a big thanks for that.

One of the great Polish climber said - The most important is to approach the wall, the next steps are easier ... :)))
March 2012
31.03.2012 Saturday Weight of my bags - 98kg. Marcin's ones are not checked, yet. It sounds like problems with check-in luggage at the airport...
15.03.2012 Thursday - I have many questions about what equipment we are going to use on the wall, about the objective and sponsors, so I am responding by complete information. We choose only the best gear, because we can not take any unnecessary risks. Check the submenus...
Email stat: 437 Baffin's emails
February 2012
Monday

27

/02/2012

-

A few

days ago

there is a new

logo

in a set of

friends

and

sympathizers

of our

project.

The Explorers

Club

took over

us by

patronage.

List of members

of this

exclusive club

is impressive.

They were

and

are a great names from a climbing world

:

Lord

John

Hunt,

Sir Edmund

Hillary,

Tanzing

Norgay,

Reinhold

Messner

, Andrzej

Zawada

, Krzysztof

Wielicki

, Ryszard

Pawlowski

and Andrzej

Ciszewski

...

We feel the

importance of this event

and thank you

for your support.
15/02/2012 Wednesday - The materials about Inuit's culture are already collected and now I have to find some time to study.

Expedition's puzzles begins to match and each of the minor piece appear to come together. Is not much been left on the file with name "unknowns". The news of the recent days is a private support of our trip by Adam. We are impressed. Great energy flows in both directions. Many thanks, Adam - you rock!!!

Wednesday 02/08/2012 - Time to break away from the ordinary things. I begin to delve into the history of the Inuits. We will be guests on their land, so it is important to know the culture of our hosts.

07/02/2012 Tuesday - Yes, CAN can!! Thanks. We have ropes and some other gear which is important and necessary, but the ropes are most important. How nice that someone understands us and supports... Thanks again guys.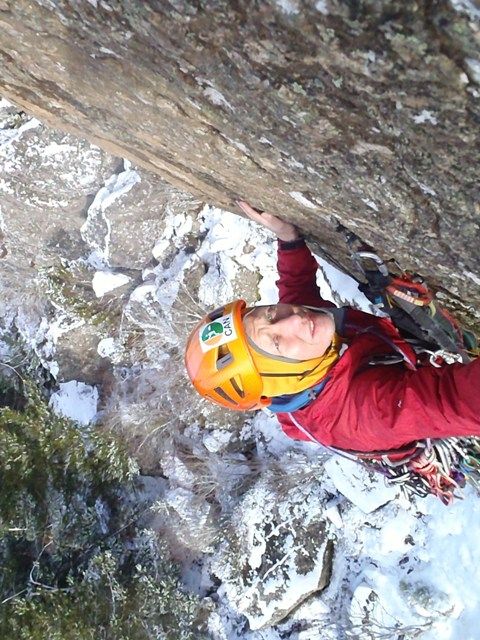 January 2012

01/26/2012 Thursday - equipment, equipment, food. We conclude the findings and then immediately we ask our sponsors for the support, because expenses are huge. We are waiting for decisions about the grant from Polish Alpine Club, but in the same time we looking for some second hand equipment. Martin wrote to his old friend from big walls - Belcz. Maybe he has some spare gear, because we still need special hooks and pitons. We also need to buy 400m of ropes, so maybe "CAN can" ... :).

Departure is in 9 weeks, so I need to do my final training plan. The whole organization should be over soon, so that I will be able to focus on the wall. Unfortunately, it looks like a dream.

Tuesday 01/17/2012 - The last days I spent on finding the cheapest sources of purchases the gear. I did some searchings in Poland, the UK, Europe, the USA and Canada. The worst situation was with the copper headami, but finally I found a supplier who knows me from the internet and will provide more than a hundred pieces in good price. The most exciting are small victories ...

01/12/2012 Thursday - This is a second day, when I work on a food shopping list. I need to go back to the notes of our conversation about what we like to eat. Martin likes meat meals and during the day some snickers. I do not go on a wall without a coffee, snacks and cheese. Whats more? A standard: porridge - 70 portions, 150 beef jerkys (half half), candies - 300 pieces, pasta, dried fruits, nuts, chocolate, chocolate bars, tea, energy drinks and surprises...What surprises? Be patient, I will tel you later:)

Thursday 05/01/2012 - We try to do the final list of necessary equipment. We check our inventories - knife blades, angels, vs, lost arrows, cams, copper heads, bolts, ropes, ice screws... Martin deals with most purchases of gear, and me only with lost arrows and ropes. We need a lot of hardware, we need so much and even more... By mid-month the list, including the helmets color decision, must be done...

Tuesday 03/01/2012 - Thanks to our sponsor, we bought the fly tickets!!!!! Thank you, so, so much!!!!

December 2011 - We decided to encourage those who are interested in our project to support a charity foundation - The Fulfilled Dreams Foundation. From the initial list of a few institutions we decided to support the FDF, because they have a simple structure, and we like how they work. Any amount of support is valuable, so we encourage all of you even for small payments through PayPal. Thanks.

We had a meeting. At a café table, we discussed the strategies, tactics, equipment, food and logistics and also some ideas for photos and videos. After four hours of conversation we shake hands with feeling, that we need more time for discuss...

November 2011 - The organization is gaining momentum. With a long list of potential sponsors, there are a few companies where we have found the people-kindred spirits in which our project raised up emotions. It is seen immediately when on the other side of the table, someone who first hears about Baffin Island and our wall, can catch a fire and share the enthusiasm. After a while, I saw that my interlocutors begin to think creatively, making some marketing ideas. Suddenly, in a office building a few people discussed about Polar Sun Spire, Baffin Island, polar bears, climbing, hauling bags, struggling in a cold and taking a challenge ...

October 2011 - I'm back from Yosemite after my two solo climbs in row - Mescalito and Zenyatta Mondatta. Hurrraaay!!!!
We do not have the third. The third resigned, and again there are only two of us in the team. We need to talk about the situation and take some decision. Yes, we're going in team of two! From the beginning I felt that in the team of two is a right spirit, energy and challenge. We're going to climb in two, challenging each other and everything that we can stand against us ...

September 2011 - We have the third. Yes, we have the wall team and all is going well. Now, we share the responsibilities and lets go to work. I ask for some excuse, because of my solo climb on El Capitan in Yosemite. I promised to get on with everything immediately after my return, so there is no pressure. They all understand and support me. This is as it should be. I'm leaving. Thank you guys...

August 2011 - Meeting in Chamonix. We meet for an afternoon coffee and beer in Elevation Pub. We talk with enthusiasm mixing details and general ideas. I realize that actually we see a second time in my life. The first time was probably in the second year of Martin's climbing, when he came to Tatras. We sat together at the table on Tabor. Well, since that time has passed less than 20 years ...
Ultimately, we decide to resolve the third problem in three weeks. I go home and Martin goes on vacation. On his way back, Martin makes a fast ascent on McIntyre / Colton route on Grand Jorasses...Bravo!!!

July 2011 - The third, third, third. We do not have the third partner in the team and we feel the time pressure. It's not a beauty contest will be announced ...

April 2011 - Just one year left for the set off date. We decided to refine the plans, choose a third for the team and get on with organizations. We start intensive write to each other. Establish contacts with those who were there and we learn more and more about the details of organization. I exchange some emails with Twid, Bobo and Bjarte. Yeti is trying to find the best deals on airline tickets and insurance. Unfortunately, it turns out that the fare to Canada and the town of Clyde River is surprisingly very high. This makes the estimate is higher than we thought, but we treat it as a challenge, as part of the struggle for our wall. It reminds me of a saying by Roman Polanski - the most important is to rock in the clouds ...

October 2010 - After exchanging many emails and discussing all matters we postpone the trip to Baffin Island for one year and in the same time, we started to looking for some third climber for our team.

September 2010 - I went to Yosemite with an ambitious plan, but returned with nothing. I withdrew from the El Capitan and jumped into the train trip from San Francisco to Chicago. Just after my return we started to work on the expedition plan. Planning for equipment, tactics and budget, budget, budget ...

August 2010 - Martin leaves for China expedition. On the wall he got a hit and returned home with no success.
July 2010 - Yeti wrote to me - Hi Regan, I am going on Baffin Island in the next year. Do you want to join me...?
My fingers wrote on a keyboard - Yea, I am in...!!!